« Be the change that you wish to see in the world.»
– Mahatma Gandhi –

idFuse is committed to a green and eco-responsible email!
Since its creation in 2017, idFuse, a local and responsible company, has been mobilizing for a sustainable planet
We are convinced that companies are on the front line to fight against pollution and inequalities. This is why we have put in place a demanding Corporate Social Responsibility (CSR) policy. CSR aims to put into practice the three pillars of sustainable development: environmental, social and economic.
This means we promote employee well-being, respect for a living ethic and seek to reduce our environmental impact beyond the laws and standards.

Ecological commitment
Commitment 1: Fight against digital pollution
Little is known about the impact of digital on the environment, but sending a single email emits an average of 20g of CO2, or the equivalent of a 60W lamp on for 25min. Each email is stored four times: by the sending and receiving servers, by the sender's computer and by the recipient's computer. Globally, this therefore represents 410 million tonnes of CO2 per year!
Our desire is to make our partners aware of the impact of digital technology on the environment and to help them take concrete steps to reduce their carbon footprint:

Carbon counter
Directly integrated into our idFuse platform as a key indicator, it estimates the number of grams of CO2 corresponding to each emailing campaign. The goal is to optimize the campaigns so that they have a lower environmental impact. Everyone becomes an actor of their commitment.

Deliverability guide
We provide each of our clients with a practical guide to limiting their environmental footprint related to sending emails. This collection of tips and tricks aims to increase the engagement rate while optimizing the number of emails sent.

CO2 emissions
idFuse offsets its CO2 emissions for 2020 (18 tons) with Myclimate, an international association that works in 41 countries and supports no less than 144 projects.

1% for the planet
We are committed to donating 1% of our annual turnover to environmental associations. idFuse is proud to be a member of the 1% for the planet collective, a global movement connecting companies and project leaders in order to find concrete environmental solutions for the planet of tomorrow.

Mountain Wilderness
At trade shows, we limit the use of plastic products and promotional goodies as much as possible. In this context, we have chosen to allocate the budget initially provided to the Mountain Wilderness association, which protects mountains on an international scale.
1 visitor to our stand = €4 donated to the association
Environmental commitments
Commitment 2 : Protecting the environment
The protection of our environment is also a major axis in our internal functioning, with very concrete actions:

idFuse supports virtuous businesses
idFuse offers its solution for sending emails to committed companies such as the local currency Cairn, the associative supermarket Éléfàn or the France Dépendance association, in order to facilitate the promotion of their actions.

Carbon footprint
We have carried out the carbon footprint of idFuse for the year 2020. It amounts to 18 tonnes of CO2. The objective is to better control our energy expenditure and reach carbon neutrality by 2022.

Choosing our partners
CSR is a collaborative process, so we surround ourselves with trusted partners, ready to engage with us over the long term for more transparency and quality!

Sustainable purchases
Purchases of refurbished electronic products and organic, local and eco-responsible food products for the entire company.

Social integration
We have chosen the Grenoble-based association Solenciel, which employs people in rehabilitation, to clean our premises.


Ecology of our servers
We have chosen to use an ecological hosting tool, Infomaniak, which offsets 200% of its C02 emissions and uses 100% renewable energy.

Cyber Cleanup Day
We pay attention on a daily basis to regularly cleaning our servers as well as our personal computers (files, emails, etc.), to limit the storage of unnecessary data.

Share
To make our partners aware of the impact of digital on biodiversity, we participate in conferences on digital pollution.


Soft mobility incentive
Participation in the annual subscription of employees to Grenoble buses or bicycles, optimization of travel thanks to carpooling, use of electric cars and the train.

Green electricity
We have chosen the Grenoble electricity supplier GEG to supply us with 100% renewable electricity.


Waste management
Waste sorting bins, compost, limiting impressions… With a 2021 goal of zero single-use plastic.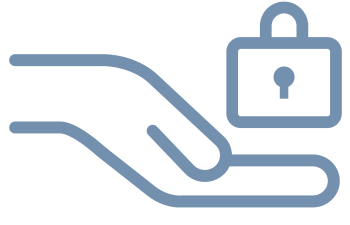 Security commitments
Commitment 3: French, reliable and trustworthy

Data confidentiality
At idFuse, your data remains in France and Switzerland and is not sold. We have developed our own router, with exclusively European servers, located in France and Switzerland. To ensure data security and confidentiality, we have developed an email address encryption system directly integrated into our idFuse email solution. We can also, at the request of our customers, encrypt all data hosted on our servers.


Our GDPR policy
We are developing a reliable, accessible and scalable marketing platform and CRM. Our dedicated support team is at your disposal. idFuse complies with the GDPR regulations and is committed to respecting your personal data, as well as that of your customers. We are also a member of Signal Spam, an anti-spam association, and SNCD, a national direct communication union, promoting sales ethics within member companies. Finally, we regularly perform ImmuniWeb® penetration tests.

Marketing ethics
Experts in e-mailing since 2003 with a strong technical requirement, we are committed to providing reliable and quality service. Transparency is a key value at idFuse. We seek to build relationships of trust with our partners, which is why each data privacy update is disabled by default. We are proud to serve over 500 users, with a renewal rate of over 80%.
This code of ethics also involves:
• A fair pricing system with no unpleasant surprises
• Deadlines respected and compliant results for complete satisfaction
• Simple and easy engagement and disengagement for customers
Do you have suggestions ?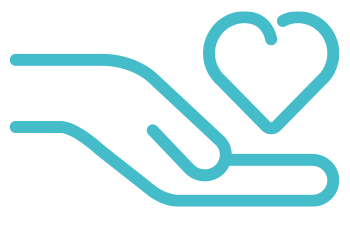 Well-being at work
Commitment 4: Well-being for our employees
Well-being at work above all! Very engaged, idFuse is committed to providing a friendly and benevolent work environment to all of its employees. Everyone is invited to bring dialogue, mutual aid and trust to life on a daily basis.
Since October 2018, we have opted for an innovative form of management, called holacracy, which allows more agile operation where everyone is:
• Responsible for carrying out its commitments within a predefined framework
• Autonomous and invited to make the decisions that fall to him, as well as to propose initiatives to improve the functioning of the company
We are counting on the contribution and involvement of all our employees, because we want everyone to be involved in their working conditions, in a societal and environmental climate that is promising for the future.