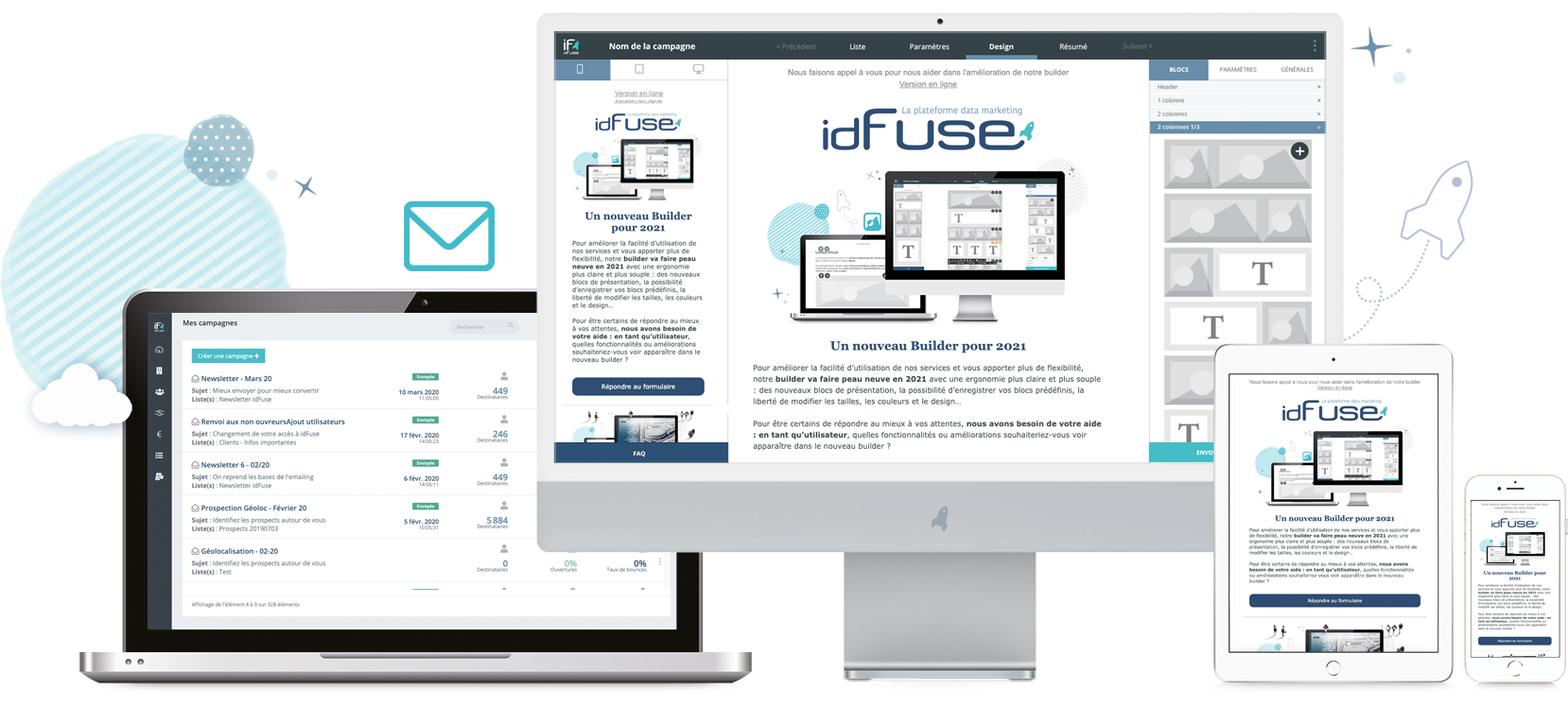 Quickly create personalized emails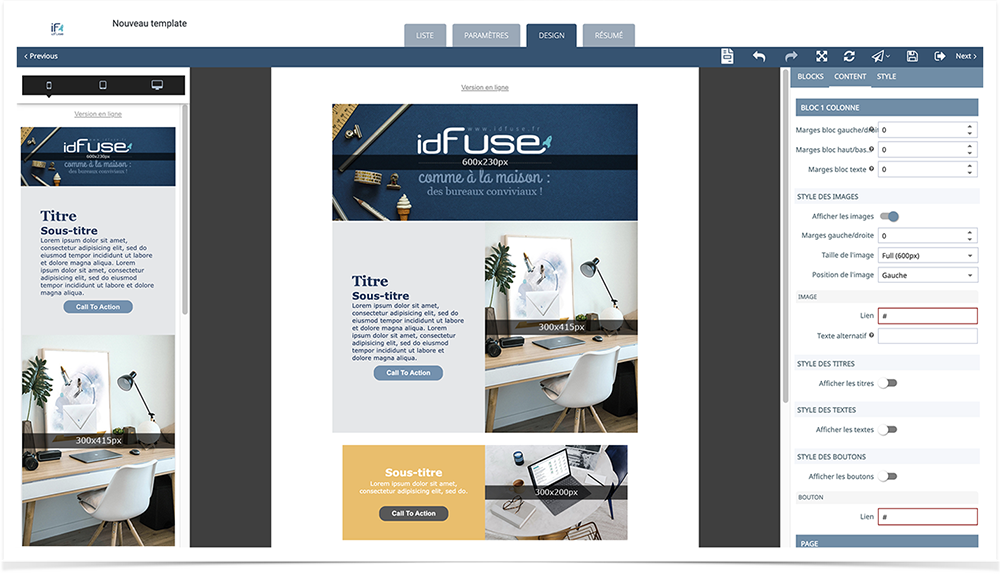 Builder
Email builder drag and drop. Presentation blocks, modification of sizes, colors…

Predefined Templates
Provision of templates to quickly prepare a mailing

Email Rendering
Preview the rendering of your email on the different email software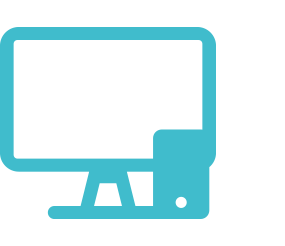 Responsive Preview
Display directly in the mail builder for display on desktop and phone
Do you want a tailor-made creation?
Test and analyze the results of your marketing campaigns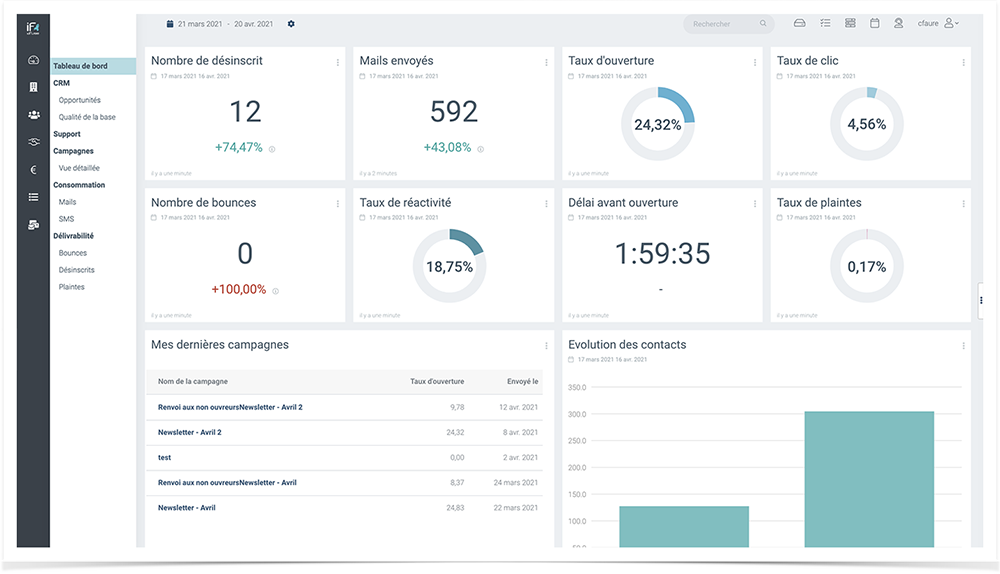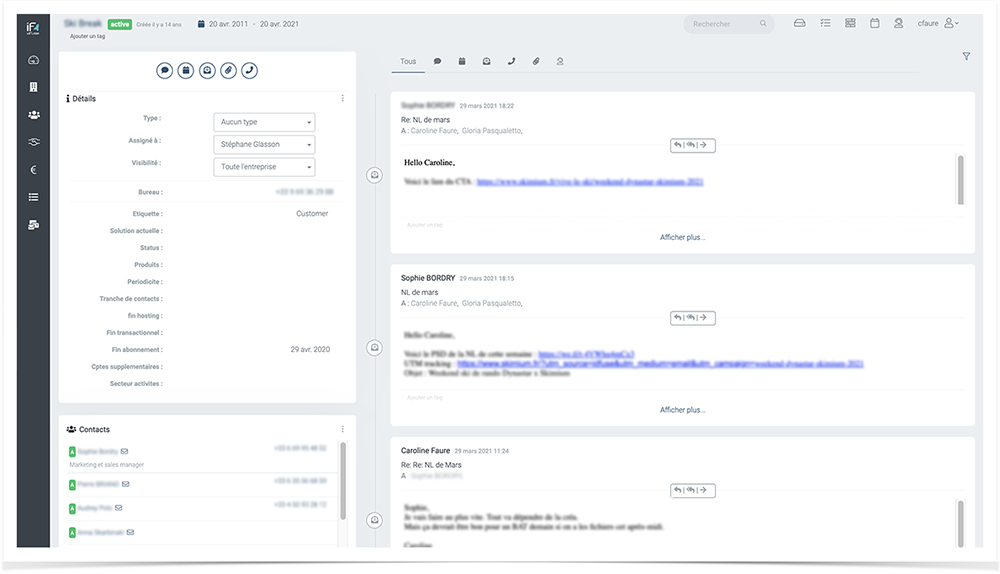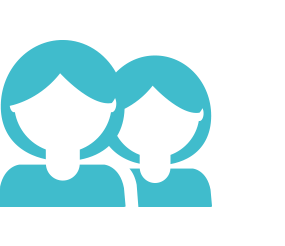 A/B Testing
Create samples to test your campaigns

Reporting
Real-time access to all statistical data. Download of shipment reports in .xlsx, .pdf and receipt by email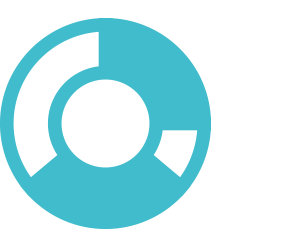 Dashboard
Find many key indicators to qualify your contact base and develop your customer knowledge

Carbon counter
Key indicator estimating the number of grams of CO2 in each campaign in order to optimize and reduce its environmental impact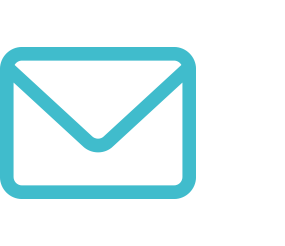 Mailbox
Integrated mailbox, for return email messages
Cooperate with your teams for effective campaign monitoring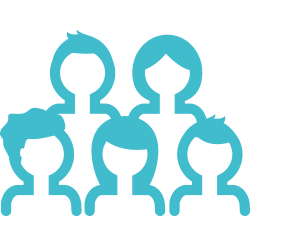 Multi-account
Each user has an access to facilitate the account management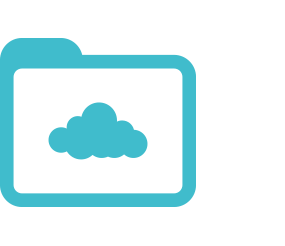 Drive
A place to store and share with the possibility of editing .xls, .docx files, …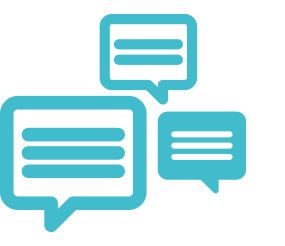 Multilingual
The platform is available in French, English, Spanish, Italian, German, Dutch, Portuguese, Polish and Russian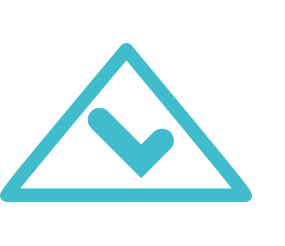 Hierarchical Validation
Validation of the Test list by the account manager before sending your campaign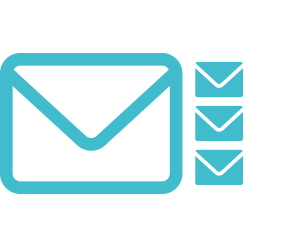 Files
Organization of your emailings in folders and sub-folders to easily manage your mailings and follow the progress of your marketing campaigns
Take advantage of a proactive customer base treatment

Contact verification
Deduplication and verification of contact emails at the time of import in order to limit the rate of bounces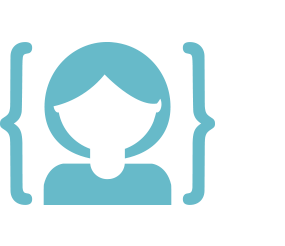 Personalization fields
Insert custom fields to personify your newsletters, welcome emails, anniversaries or transactional emails.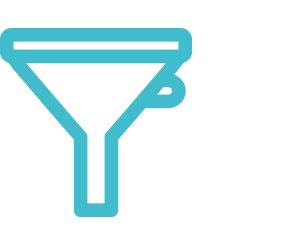 Advanced segmentation
Target your contacts in an ultra-personalized way to optimize your opening rate
Design scenarios in accordance with your digital strategy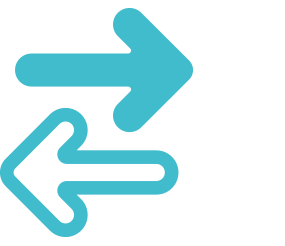 Transactional campaigns
Creation of order confirmation scenarios, password modifications…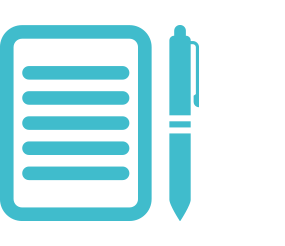 Forms
Create forms to interact directly with your subscribers. The basic forms are available in French, English, Italian, German and Dutch.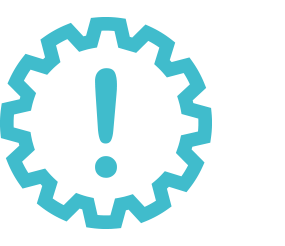 Marketing automation
Drag & drop interface that allows you to create cascade reaction scenarios by setting up automatic campaigns. Welcome, birthdays, basket reminders…
Want to know more about our features?
idFuse, a secure French CRM solution…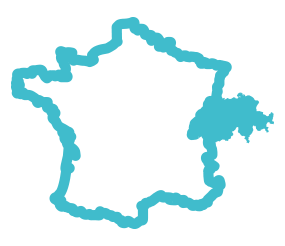 Servers
Your data stays close to you. Data hosting in France and Switzerland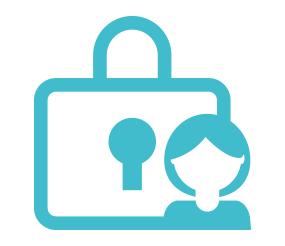 Data encryption
Ensure the confidentiality of your data without limiting the platform use to other users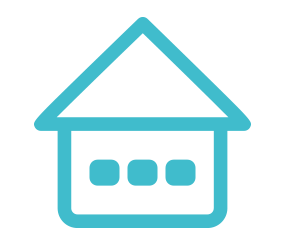 On-premise solution
Take advantage of a solution installed directly on your servers to control the security of your data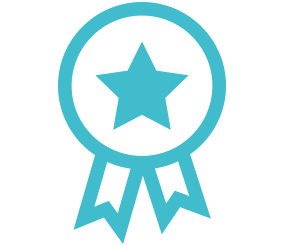 GDPR compliance
Compliance with the rules for the protection of personal data in force (Informatique et Libertés n°2016/679). Member of Signal spam and SNCD

Ecology of our servers
We have chosen an ecological hosting tool, Infomaniak, which offsets 200% of its CO2 emissions and uses 100% renewable energy

Green electricity
We have chosen a Grenoble electricity supplier GEG to supply us with 100% renewable electricity
We donate one percent of our annual turnover to the 1% for the planet collective, working for the protection of the environment

During trade shows and to limit plastic use on our stand, we donate the budget initially planned for goodies to the Mountain Wilderness association
Is it the end of Mass Marketing? How to build a special relationship with your audience? How important is personalized marketing to your digital strategy?
Download our white papers to answer all your questions about your digital strategy!